What kind of energy can be used as an alternative to natural gas in Europe?
Today, EU countries are increasingly turning to searching for natural gas as an alternative energy source in order to cope with rising electricity and oil consumption. And here are a few alternative energy options for natural gas for European countries to consider: pyrolysis oil, coal, renewable energy and LNG (liquefied natural gas).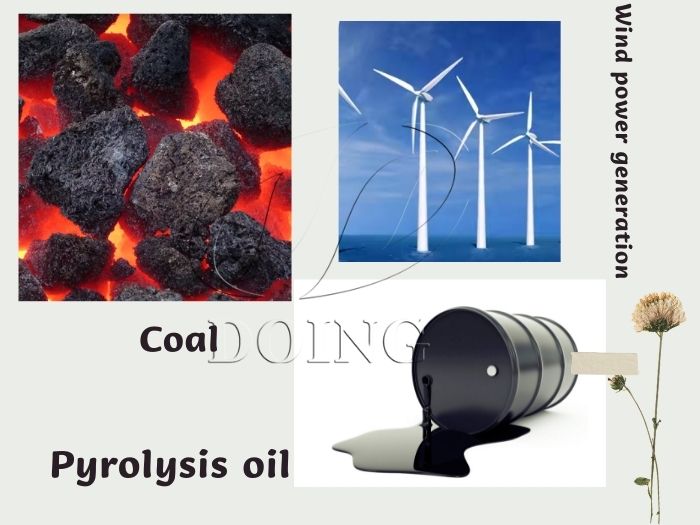 A few alternative energy options for natural gas
Among them, we mostly recommend using pyrolysis oil as an alternative energy to natural gas. Here are mainly two reasons for your reference:
On the one hand, pyrolysis oil has a higher calorific value. From the SGS certification data report, the calorific value of pyrolysis oil is as high as 10,000 kcal, which is 25%-50% more than coal and 100%-200% more than wood. In terms of price, it is cheaper than burning coal and produces cleaner emissions. Thanks to the "high calorific value" thermal properties of pyrolysis oil, pyrolysis oil has become a very good alternative fuel for energy-intensive industries such as cement plants, power plants, and paper mills, etc.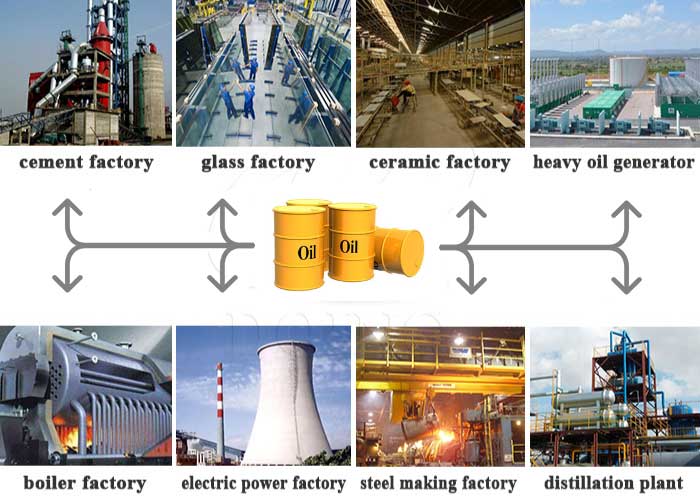 The applications of pyrolysis oil
On the other hand, pyrolysis oil is cheap and readily available. At present, Doing Company's pyrolysis machine mainly helps customers to extract pyrolysis oil from the following five categories of raw materials: waste rubber tires, waste plastics, waste oil sludge, waste aluminum-plastic composite materials, coal tar oil residue, etc. These raw materials are easy to collect and cheap in Europe. Recycling these wastes into pyrolysis oil can not only reduce the dependence on natural gas resources, but also be conducive to the environmentally friendly treatment and reuse of wastes, which has both economic and social benefits.
And if you have higher needs for pyrolysis oil quality, you can adopt the pyrolysis oil refinery machine to further refine it and obtain the light diesel fuel that can be used in diesel generator, diesel boiler, high machinery like tractors, ships, etc.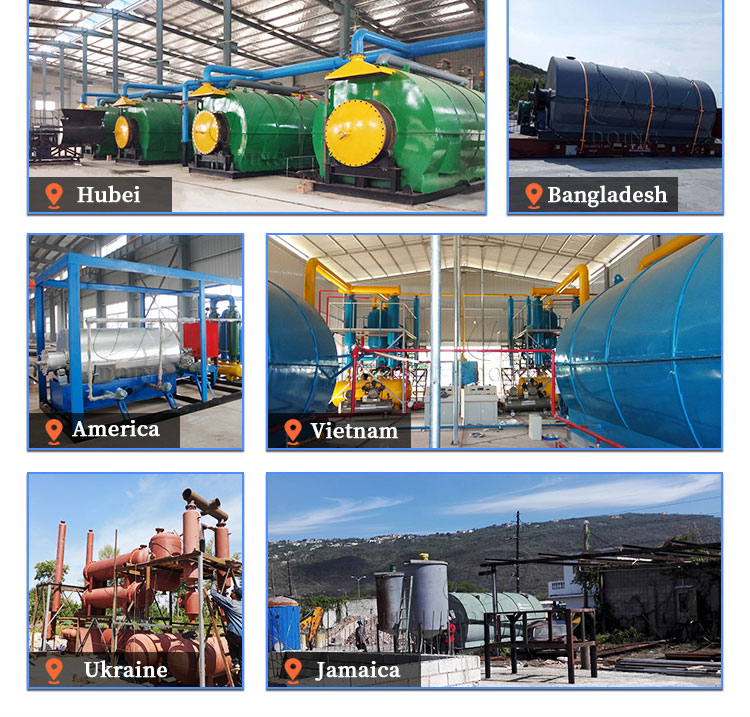 Pyrolysis plant project cases
Henan Doing Company has helped clients from over 90 countries customize the waste to fuel energy(wte) pyrolysis machine and pyrolysis oil refinery machine, including many customers in Europe. If you have a plan to make profits from relative pyrolysis oil production and refinery business, please feel free to contact us for professional solutions and free quotations.
Leave A Message
Please feel free to leave your contacts here and your privacy is protected. A competitive quotation will be provided according to your detailed requirement within one business day.