What services can customers get after purchasing waste tyres/plastics pyrolysis plant from Henan DOING Company?
Henan DOING Company is a professionalwaste tyres/plastics pyrolysis plant manufacturer and exporter. We can not only customize suitable scalewaste tyres/plastics pyrolysis plant according to customers' requirements, but also will offer complete after-sales, such as one year machine warranty, supervisory service for machine installation, commissioning and worker training, and lifelong technical service.
1.One year machine warranty
One year warranty is provided for all thewaste tyres/plastics pyrolysis plants. If machine parts are broken which is not caused by human, DOING can send machine parts to you for free. If there is any issue happened during operation, DOING can provide online guide all the time.
2.Supervisory service for machine installation, commissioning
①Singlewaste tyres/plastics pyrolysis plant :
Assembly of machines are already finished before delivery. When machine arrives site, clients just need to place machines where they want to use them and connect power to motors. Besides, DOING will send operating manual, drawings and provide online guidance.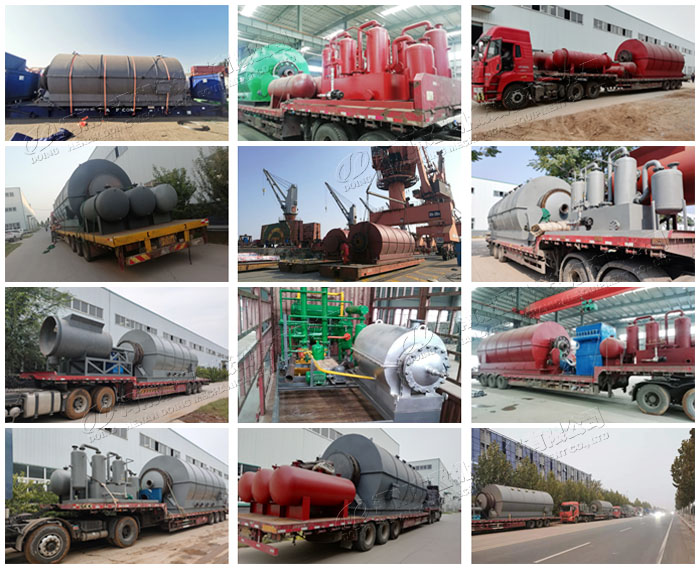 Assembly of machines are already finished before delivery
②Waste tyres/plastics pyrolysis line:
DOING can dispatch experienced technical engineer for site technical supervision of machine installation &commissioning, and worker training. Within the scope of supervision of start-up, DOING provides the following supervisory service:
(1)Set the time schedule of the installation and give details on the sequence of start-up of individual parts of the cassava flour processing plant.
(2)We will be responsible for giving the detailed explanations for the technical documentations, drawings, operation manuals, equipment performance and relevant notice for the buyer's technical personnel, and answer & solve all technical questions.
(3)Advise on the mode and method of starting-up of individual plant units.
(4)Advise the buyer on the initial production run of the plant.
(5)Instruct and train buyer's staff on details of normal production conditions of the plant, and special operating conditions and emergencies.
(6)Supervision of the daily activities of the buyer's operating staff until the plant is ready for the trial run.
(7)Advise the buyer's concerned employees of the operation procedure and maintenance of the plant.
(8)Supervision of the buyer's operating staff in the performance run test.
(9)Our engineer in this section should meet all requirements from installation of whole production line, commissioning, test-run, performance test up to final acceptance.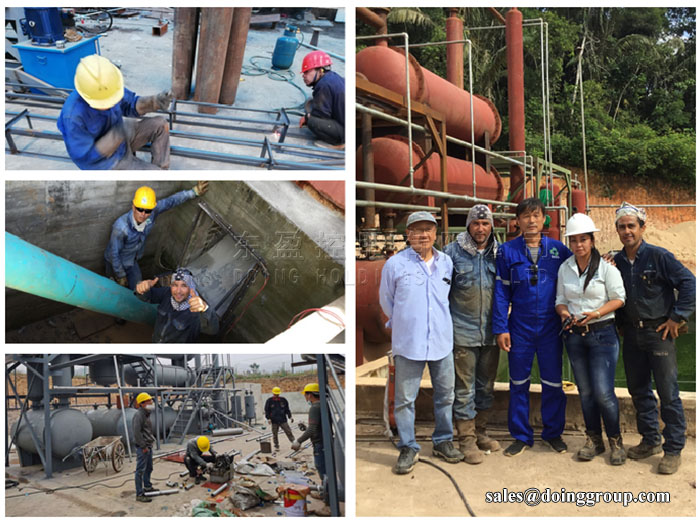 Our engineers are instillating and test pyrolysis plants
3.Worker training
(1) We will send the qualified technical personnel to provide effective training for the buyer 2 months ahead. And technical training center is set in the End-user's place.
(2) We will guarantee that after the technical training the technical personnel from buyer can skillfully operate & maintain the equipment, and skillfully adjust the technology & solve basic technical problems in time.
(3) The main training will adopt the terms of on-site training in the Client's plant, i.e the trainees will participate in the pre-operational activities of the plant. That includes the final erection activities, dummy runs, start-up and plant operation as well as necessary practices concerning equipment operation. This training will be completed by seller's supervisory personnel.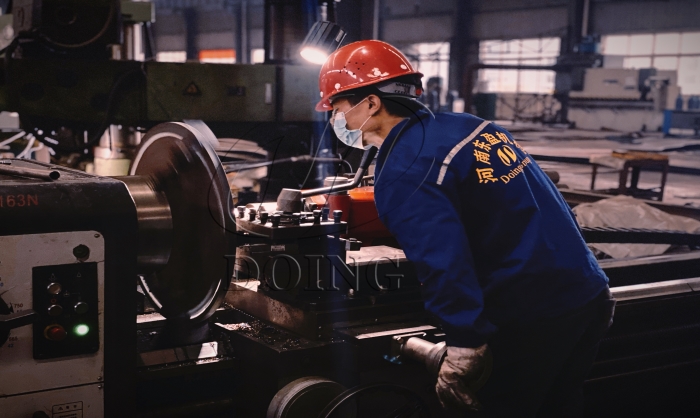 4.Lifelong technical service
We have professional engineer and technical team to guarantee that lifelong technical service will be provided for all machines.
Welcome to contact Henan DOING Company to customize suitable scalewaste tyres/plastics pyrolysis plant and enjoy the complete after-sales service if you have investing ideas in waste tyres/plastics pyrolysis business! Free quotations for you!
Leave A Message
Please feel free to leave your contacts here and your privacy is protected. A competitive quotation will be provided according to your detailed requirement within one business day.