What to do with old motor oil?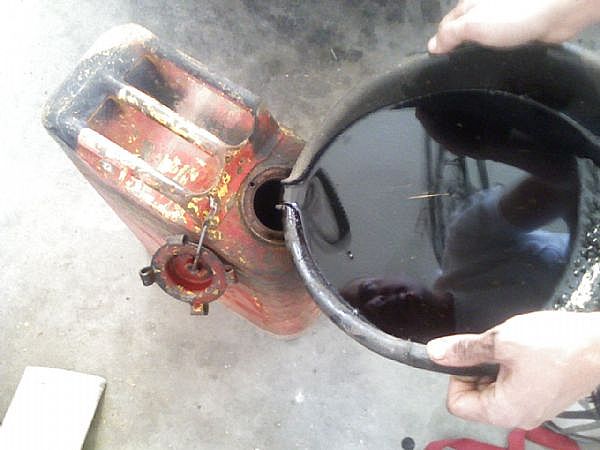 Old motor oil
Did you know that old motor oil never wears out? It just gets dirty and can be recycled, cleaned, and used again. Recycling used motor oil conserves a natural resource (oil) and is good for the environment too! used motor oil poured onto the ground or into storm drains, or tossed into trash cans (even in a sealed container) can contaminate and pollute the soil, groundwater, streams, and rivers. Recycling your used motor oil reduces this pollution threat. When you take your used motor oil to recycle, you are protecting the environment, conserving a valuable resource, and getting paid for it. That's a winning combination!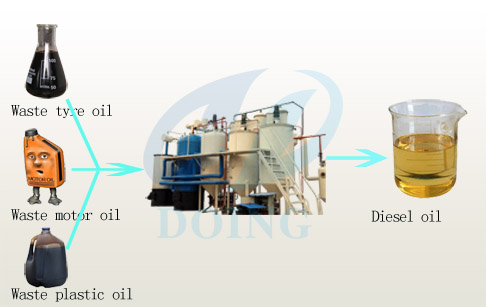 Used motor oil to diesel processor
Used motor oil to diesel processor is particularly suitable to regenerate used internal-combustion motor oil including diesel engine oil, gasoline engine oil and used hydraulic oil, other used machinery's lubrication oil. DOING used motor oil to diesel processorare able to effectively remove colloid, oxid, acid, pitch, particles, impurities, water, gas in the used oil. Specially, it can restore the color of used oil and remove the scent rapidly.
Then what to do with old motor oil?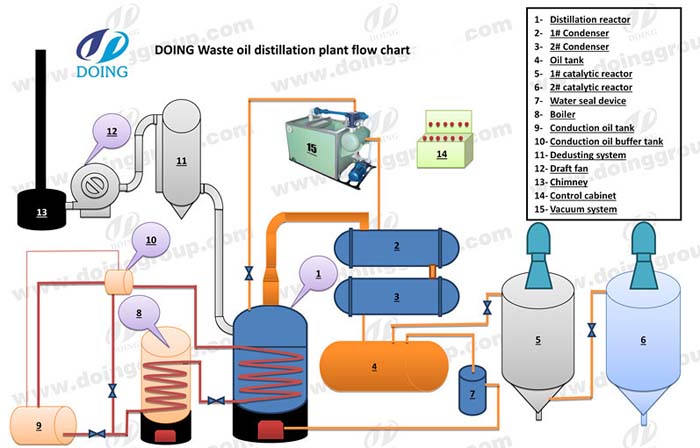 Working process of used motor oil to diesel processor
First, to pump used oil into used motor oil to diesel processor
Second, we need to heat crude oil and keep it in a best temperature for best diesel quality. Used motor oil will be converted to diesel oil gas when get heating.
Then our cooling system will cool diesel oil gas into diesel.
Next pump diesel into odor and color removal system for remove which will purify further diesel with special catalyst.
Finally, you can get 85% diesel from our used motor oil to diesel processor,the diesel can application to truck,tractor,ship ,boiler,etc.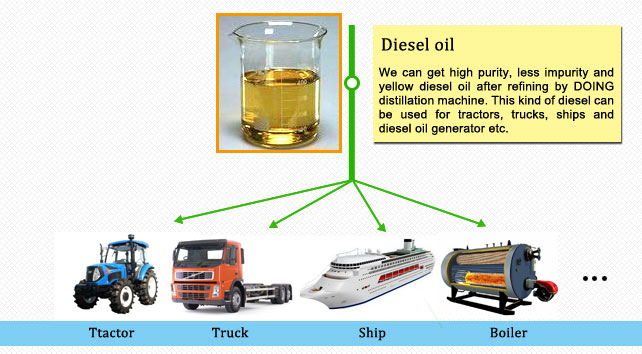 Diesel application
Leave a Message about What to do with old motor oil?
If you wanna to get more details about continuous pyrolysis plant, you can send E-mail to market@doingmachinery.com. Or you can consult our professional engineers and specialized sales team by leaving a message in below form. We will contact you ASAP. You also can visit our factory in Henan, China.

Leave a message