What is distillation?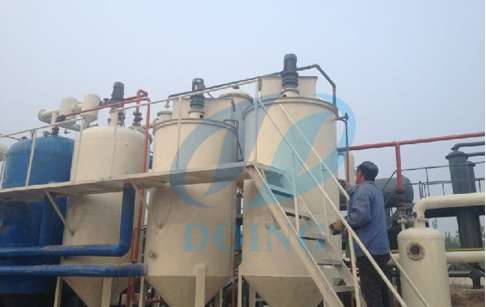 Waste oil distillation machine
Distillation is the chemical engineering processes and other facilities used in oil refineries to distills the incoming crude oil, pyrolysis oil and waste oil into useful products such as diesel oil and fuel oils, gasoline or petrol, jet fuel, etc.
DOING waste oil distillation machine can purify waste tire oil, plastic oil, waste engine oil, the final diesel can be used for tractors, trucks, and diesel oil generators, ships etc.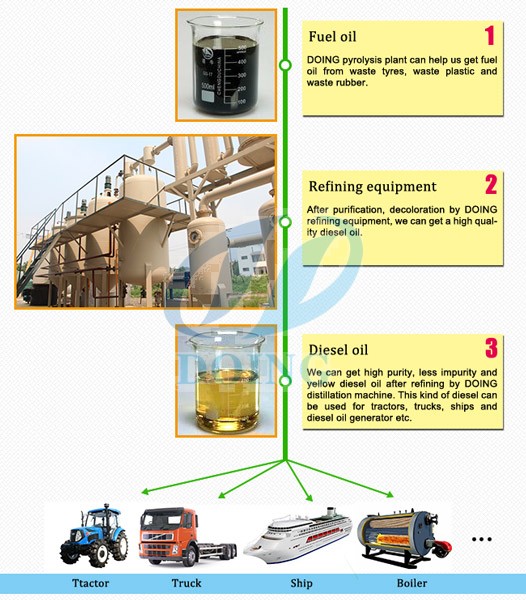 Diesel oil application
Leave a Message about What is distillation?
If you wanna to get more details about continuous pyrolysis plant, you can send E-mail to market@doingmachinery.com. Or you can consult our professional engineers and specialized sales team by leaving a message in below form. We will contact you ASAP. You also can visit our factory in Henan, China.

Leave a message