What is mini waste tyre pyrolysis plant?
Our 500kg capacity mini waste tyre pyrolysis plant just finished machine loading in factory and shipped to customer from Switzerland. Actually, this is not our first mini waste tyre pyrolysis plant ordered by our customer. Besides, we already exported 300kg and 500kg mini pyrolysis plant to Australia, Italy and Denmark. They are very popular with customer from developed countries.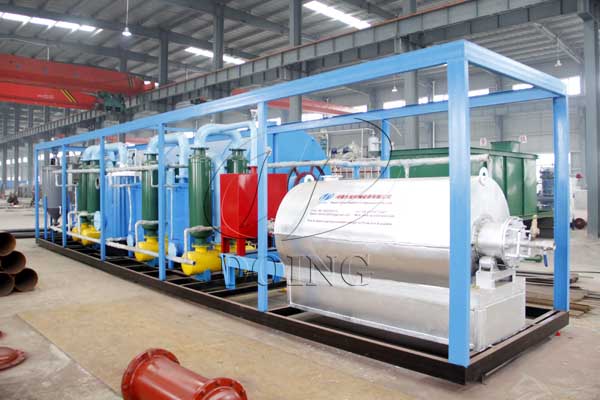 Mini waste tyre pyrolysis plant
As we know, the feedstock for our waste pyrolysis plant has waste tyre, rubber and various kindly of plastics. Normally the oil output of waste tyre is fixed, around 40%-45%, but for plastics, the oil output ranges from 20%--80% , and some customers even do not know what kind of plastic they are going to use as the raw material, at this time, they will consider using our mini pyrolysis plant to do the test, and meanwhile check the technological process and quality as well as after sales of DOING Company. If everything is ok, customer will expand the project by installing big scale pyrolysis plant.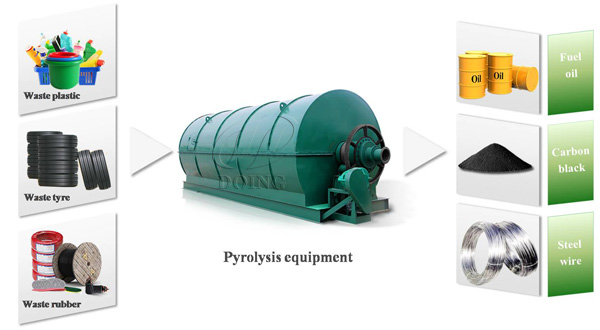 Waste recycling to energy by mini pyrolysis plant
The other advantage of our mini pyrolysis plant is that , it is well assembled before delivery, customer no need spend time on the installation. The operation can start once it is taken to customers' place, very convenient. Besides, it is container design, also very convenient for customers to do the transportation work.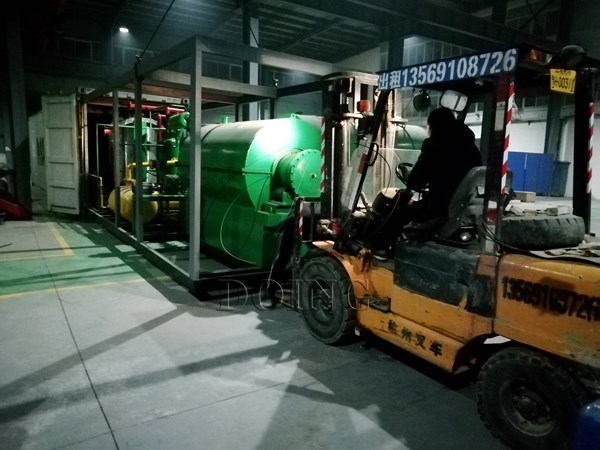 Container design mini waste tyre pyrolysis plant loading in workshop
From the following picture you can see wooden case with our mini pyrolysis plant. In order to avoid any damage during the transportation, we pack easily broken parts with wooden case. We try our best to let our customer receive a brand new and intact machine.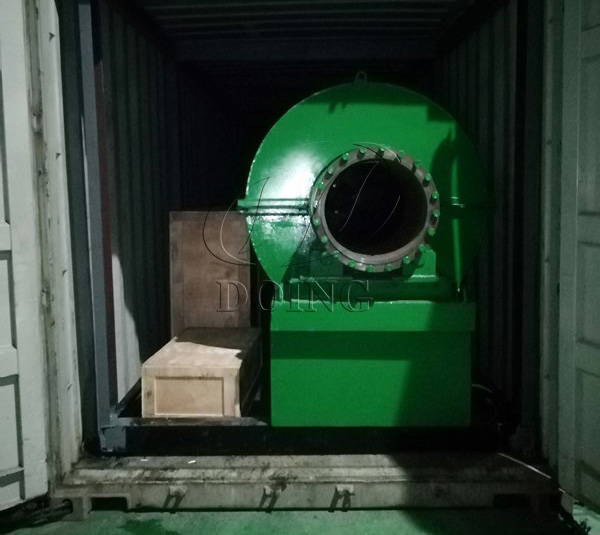 Mini pyrolysis plant prepared for transportation
For small waste tyre pyrolysis plant, we also have 1T/D, 3T/D, 5T/D units which could be made according to order. Contact us for details.
Leave a Message about What is mini waste tyre pyrolysis plant?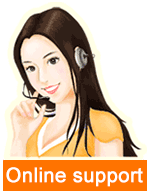 Leave a message