Contact Us
Cell/WhatsApp: +86-135-2669-2320

Phone: +86-371-56771821

Skype: bonniezhao2

E-mail: market@doingmachinery.com

Address: Yaozhai Road, Jinshui District, Zhengzhou City, Henan Province, China
Continuous Coal Tar Processing Plant
Coal tar is a liquid by-product of coal pyrolysis processes. This liquid oil mixture contains various kinds of useful compounds such as benzoic aromatic compounds and phenolic compounds. These compounds are widely used as raw material for insecticides, dyes, medicines, perfumes, coloring matters, and many others.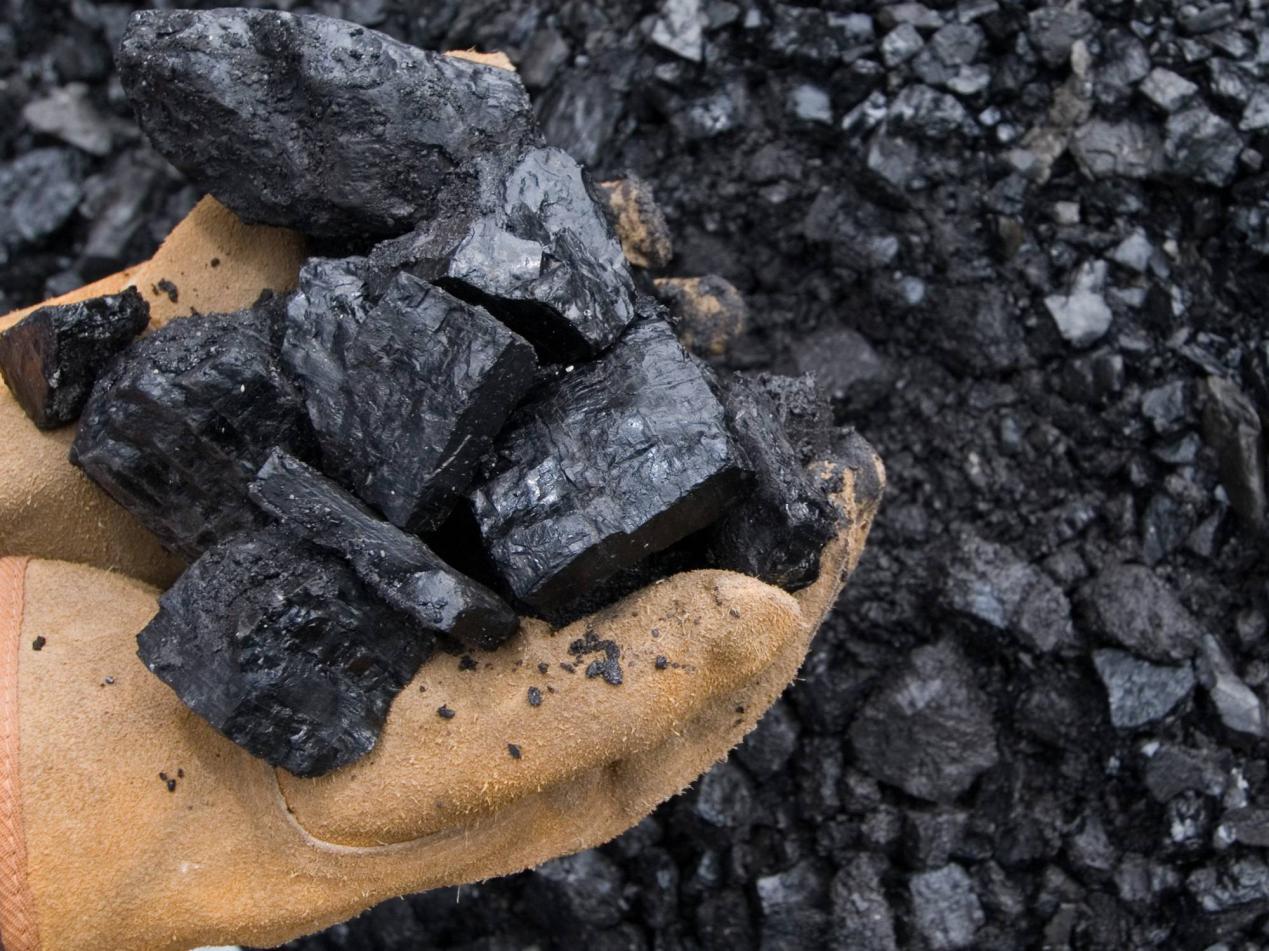 Coal tar contains more than 348 types of chemical compounds, which are very valuable. They are aromatic compounds (benzene, toluene, xylene, naphtalene, anthracene, etc.), phenolic compounds (phenol, cresol, xylenol, cathecol, resorcinol, etc.), heterocyclic nitrogen compounds (pyridine, quinoline, isoquinoline, indole, etc.), and oxygen heterocyclic compound (dibenzofuran, etc.), which all have been used as raw materials or intermediates materials in various chemical industries (as anti-oxidant, anti-septic, resin, softener ingredient in plastic industry, paint, perfume, medicine, etc.). Therefore, a detailed analytical study on the composition and chemical structure of coal tar will be advantageous to its processing and utilization. Furthermore, paraffinic and oleophinyc compounds which can be used as liquid fuel are also contained in coal tar. When being processed, the very complicated compounds of the coal tar will be splitted to simple products with higher economic value.

Based on this, in order to extract the oil content in coal tar for more valuable use, we found that the coal tar could be made further pyrolysis to achieve this purpose by continuous coal tar processing plant.
Continuous coal tar processing plant introduction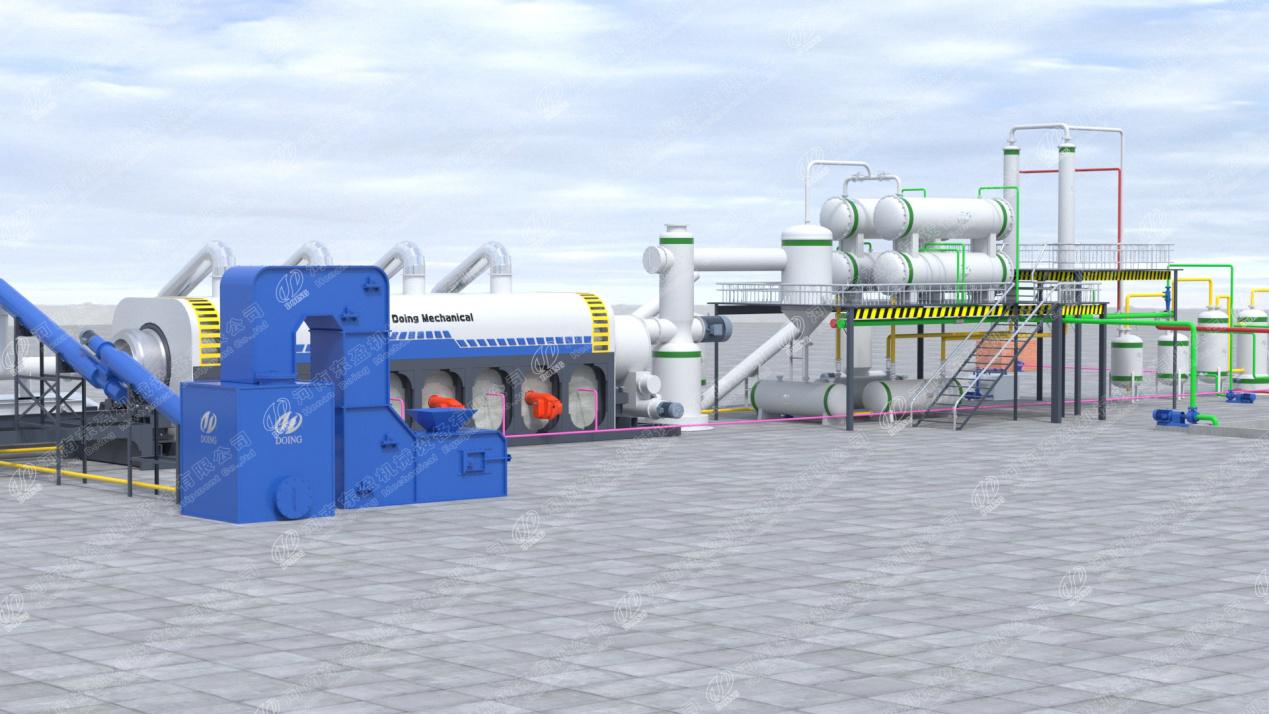 Continuous coal tar processing plant
For processing the coal tar, we recommend the fully automatic continuous coal tar processing plant with the continuous feeding and slagging process, which could process the coal tar continuously without stop. It's the new developed process, includes continuous feeding system, continuous rotating pyrolysis system, continuous slagging system, continuous cooling system, continuous tail gas recycling system, continuous smoke cleaning system, etc. The whole pyrolysis process is running under a completely sealed system, which has very high automatic control level, and no need manual operation for feeding & slagging. The fully automatic and mechanical process makes sure the working environment is totally safe and clean.
The advantages of continuous coal tar processing plant
1) The new type continuous coal tar processing plant adapts rotated reactor, which could be heated evenly in 360°. Without heating any partial reactor for long time, the reactor has a longer span life.
2) Inside the reactor of the continuous coal tar processing plant, there is screw blades design, which could move the input materials along the reactor wall. The input materials inside the reactor could be moved evenly, and directly contact with the heated reactor wall, which could accept the heat immediately, get the fast heat transfer and to be heated evenly, thus to greatly increase the pyrolysis speed.
3) The reactor and feeder drive adopt frequency conversion and explosion-proof motor, which can adjust the residence time of the input materials in the reactor according to the pyrolysis condition, thus to achieve the purpose of adjusting the processing capacity and the pyrolysis condition, so that the input materials could be fully pyrolyzed under the required processing capacity and increase the oil yield.
4) Our reactor can be fed by both steel wire-free tire rubber particles and the steel wire-containing tire rubber particles.The continuous coal tar processing plant can also separate the carbon black from the steel wire when carbon black is discharged. And if the input material does not contain steel wire, then the processing capacity could be increased 10% more. Also the carbon black and steel discharged could be cooled down directly for packing, thus to save the cooling time and increase the production efficiency.
5) While using the burner as the heating source, the non-condensable flammable gas generated from the pyrolysis process could be recycled through the tail gas burners as the second heating source of the reactor, thus to achieve the "self-sufficiency" in part, save the heating fuel consumption, reduce the production cost and increase the benefit for the customer. Also the tail gas after burned would be treated before release out, thus to meet the environment protection standard.
Specification of continuous coal tar processing plant



Item


Content



Inputs




Waste tire, plastic, medical waste, multiple solid waste, coal tar, oil sludge




Outputs




Fuel oil, char, uncondensable gas




Model


Model

Capacity

Power

Weight

DY-C-10

10 T/D
35Kw
20T

DY-C-20

20 T/D
50Kw
25T

DY-C-30

30T/D
65Kw
30T

DY-C-50

50T/D
80Kw
45T

DY-C-60

60T/D
85Kw
50T



Machine type




Continuous machine




Operation system




Fully automatic PLC control system




Reactor material




Q345R/Q245R/310S++ boiler plate/stainless plate




Thickness




12mm/14mm/16mm




Heating type




Direct or indirect heating, made to order




Heating fuel




Fuel oil, LPG, Natural gas




Cooling type




Circulating water cooling




Land occupy size




Take 20T/D -30T/D machine as an example, it's around 1000m2 (Width: 20-25m, Length: 35-40m, Height: 6-8m)




Required workers




1-2 workers per shift

Remarks

OEM and customization are acceptable.
Leave a Message about Product / Continuous Coal Tar Processing Plant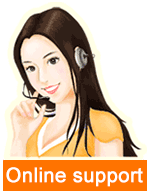 Leave a message