Henan DOING company successfully signed a 50TPD fully continuous waste tyres turnkey pyrolysis project with Shanxi customer
Congratulations! Henan DOING company successfully signed a contract with a large-scale environmental protection technology company in Shanxi on September 1, 2022. The waste tyres pyrolysis turnkey project with an annual processing capacity of 20,000 tons is ready to settle in Linfen, Shanxi. Henan DOING participated in the design and construction of the project and provided a complete set of equipment for a 50 t/d continuous waste tire thermal cracking production line. This is another solid waste recycling project that DOING participated in the design and construction of in Shanxi Province.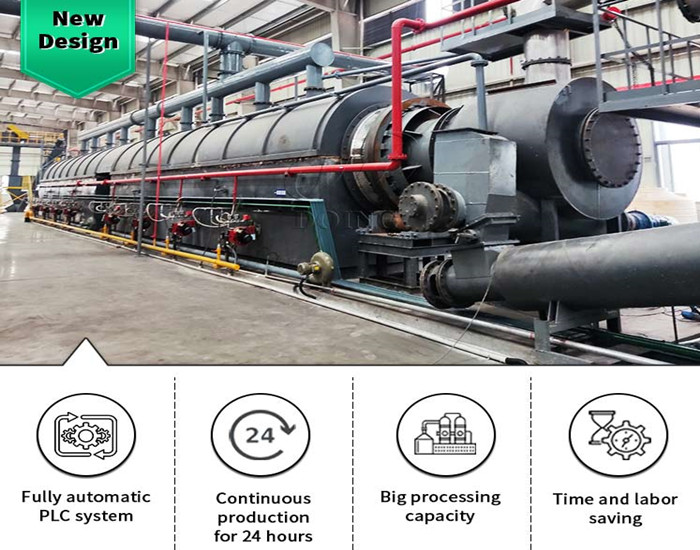 DOING Fully continuous waste tire pyrolysis plant

The Shanxi customer used to be a natural gas company. On August 2, 2022, he got in touch with us after learning about the waste tire thermal cracking technology and equipment on our website. During the communication process, our project manager promptly answered the technical questions raised by customers, and provided detailed equipment energy consumption tables and environmental protection emission data requirements for their environmental concerns, which left a deep impression on the customers. At the same time, our project managers work at the front, take the initiative, and take engineers to visit the customer's project site and put forward guiding plans and suggestions.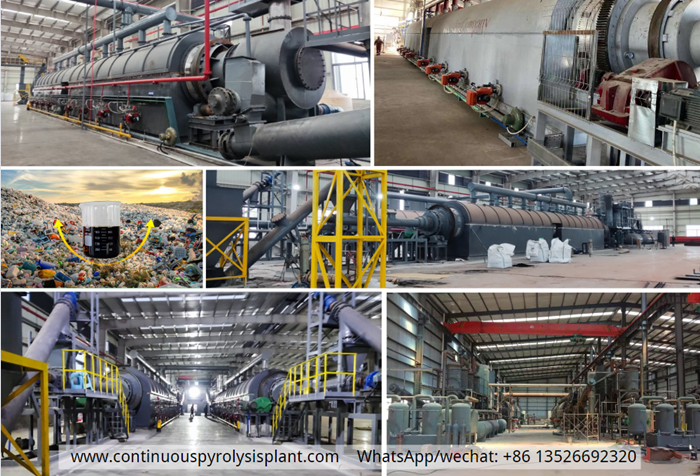 Fully continuous waste tire pyrolysis plant project installed by DOING
On August 17, 2022, the customer came to our company for a field inspection. After seeing the company's technical research and development team, engineer team, and pre-sales and after-sales service team, they felt relieved to hand over the project to us. Our engineers provided a 50t/day continuous waste tire pyrolysis plant production line equipment configuration plan according to the customer's needs, and the customer also put forward requirements for some technical details. Finally, the customer was moved by our attitude of excellence and serious and responsible attitude, and successfully signed a turnkey project with our company for waste tyres pyrolysis plant.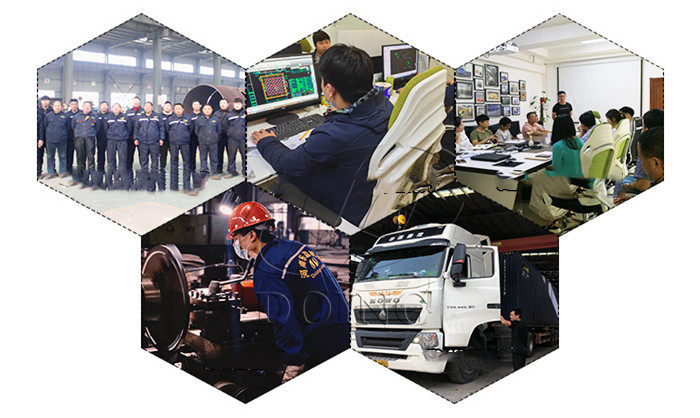 DOING technical team
Relying on the advantages of the whole industry chain integrating scientific and technological research and development, equipment manufacturing, and operation management, Henan DOING Company is based on strategic positioning, gives full play to the advantages of experience, and takes the principle of maximizing the use of technical advantages to provide projects starting from waste tire pyrolysis plant, design, construction, construction of the whole process of service guidance and implementation.
Leave A Message
Please feel free to leave your contacts here and your privacy is protected. A competitive quotation will be provided according to your detailed requirement within one business day.