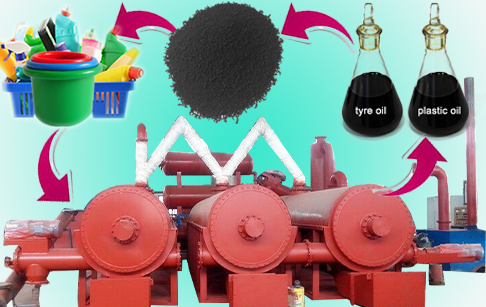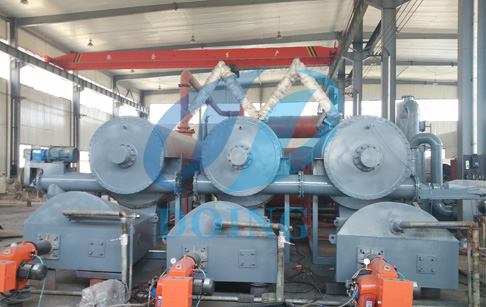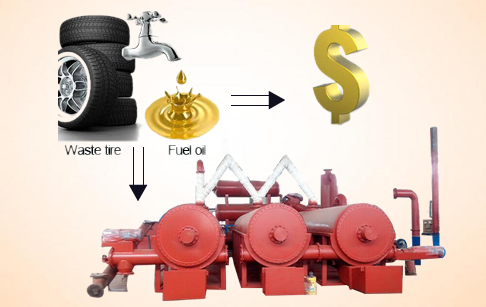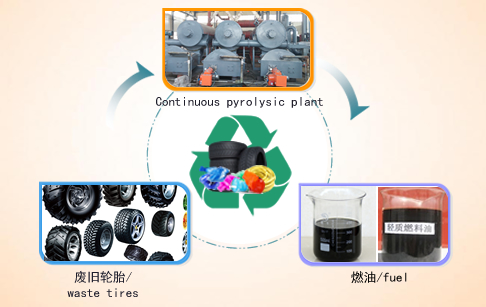 Continuous waste plastic pyrolysis plant
The continuous waste plastic pyrolysis plant adopts the PLC control system and can continuously feed materials continuous...

Skype:bonniezhao2

+86-135-2669-2320

+86-371-56771821

WhatsApp:8613526692320
Continuous waste plastic pyrolysis plant
There is no doubt that continuous waste plastic pyrolysis plant is based on batch equipment design, so their main pyrolysis process is consistent with the principle.The
continuous waste plastic pyrolysis plant
is more intelligent and easier to operate, which also reduces the more manpower and material resources. Its main advantage over small pyrolysis equipment is that it can continue to work 24 hours a day. There is no need to stop in the pyrolysis process because of loading , unloading or cooling, which can save a lot of time and make the whole process more efficient.
Working process of continuous waste plastic pyrolysis plant :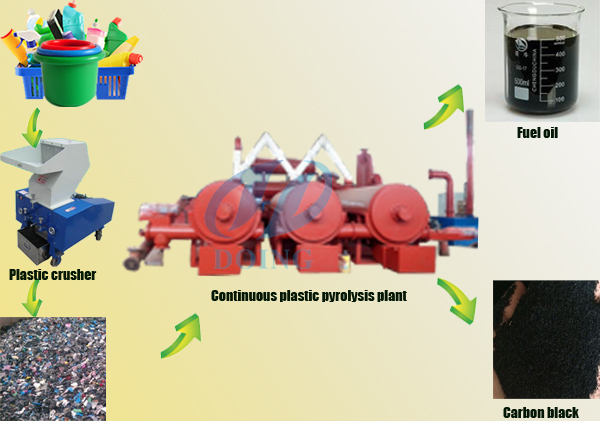 Continuous waste plastic pyrolysis plant working process
First of all: Put the collected plastic products into the plastic crusher and crush the waste plastic. This will not only save space but also accelerate the pyrolysis speed of waste plastics in the reactor, and in short, it can improve the operating efficiency of the equipment.
Secondly, the broken waste plastic is fed into the reactor through a pusher and the reactor is heated. After the temperature of the reactor reached a certain height, waste plastic pieces cracked out of oil and gas, carbon black.
Once again, the oil and gas that has been cracked enter the condensing system. When the hot oil and gas meets cold, it is liquefied into heavy oil and falls into the oil tank.
Then: For the treatment of the three wastes of waste gas and waste water generated during the operation of the equipment, the company launched a desulfurization and deodorization tower to thoroughly help customers solve the problem of factory odors and the exhaust gas
drained out
meet European and American environmental protection and emission standards.
Finally, the carbon black be outputed.


Advantages of continuous waste plastic pyrolysis plant: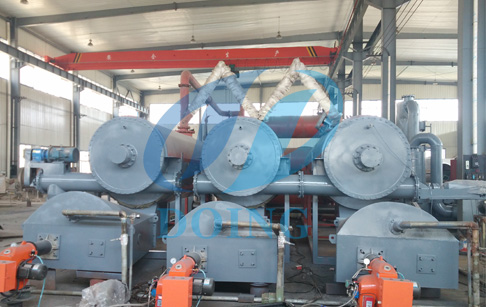 Continuous waste plastic pyrlysis plant
1. The PLC control system can improve equipment operating efficiency.Because it can continuously feed materials continuously for 24 hours. Great savings in manpower and material resources.
2. The single machine processing capacity is large and the floor space is small, saving the cost of purchasing land in the previous period.
3. Use an accurate calculation system to ensure that the feed is fully cracked and the oil yield is high.
4. Indirect heating system, long service life.
Tne technical specifictions of
continuous waste plastic pyrolysis plant
No.
Item
Specifications

1

Model

DY-C-10

DY-C-20

DY-C-30

DY-C-50

DY-C-60

DY-C-80

DY-C-100

2

Cpacity

10T/D

20T/D

30T/D

50T/D

60T/D

80T/D

100T/D

3

Power

35Kw

50Kw

65Kw

80Kw

90Kw

105Kw

120Kw

4

Working type

Continuous

5

Reactor deisgn

Mutiple reactors (The quantity and size depends on the raw material condition)

6

Rotating

Internal rotating

7

Cooling system

Recycled waster cooling

8

Reactor material

Q245R/Q345R boiler plate

9

Heating method

Indireact hot air heating

10

Heating fuel

Fuel oil/gas

11

Feedstock

Waste tire/plastic/rubber

12

Output

Fuel oil, carbon black
The end products of DoingGroup's continuous waste plastic pyrolysis plant mainly include fuel oil, carbon black and combustible gas.Their specific uses are as follows: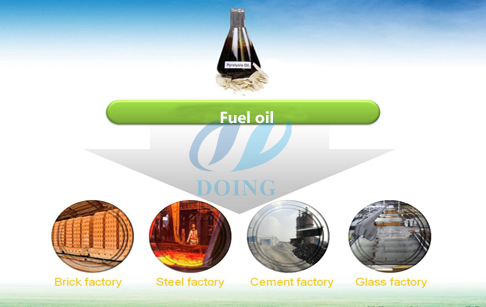 Fuel oil usage
1. Fuel oil: Mainly used for heating oil in iron and steel plants, and boiler plants. It is also commonly used in heavy oil generators to generate electricity.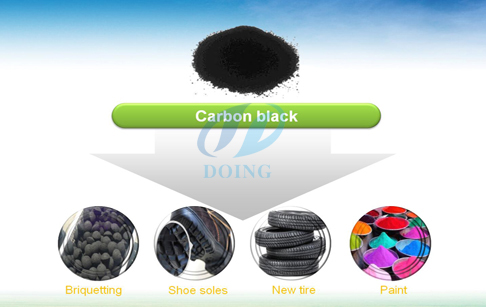 Carbon black usage
2. Carbon black: Carbon black briqutting can be produced for burning, refining from carbon black , can be produced for new tires, and pigment manufacturing materials.
3.Combustible gas:
Combustible gas can be used to heat the reactor,saving fuel.
Leave a Message about Continuous waste plastic pyrolysis plant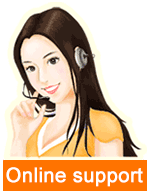 Leave a message