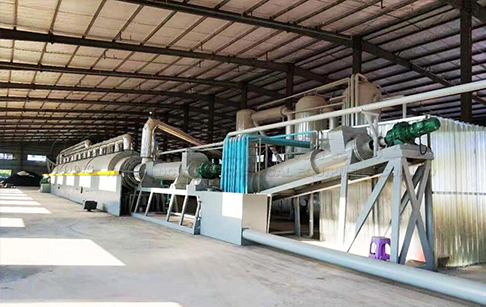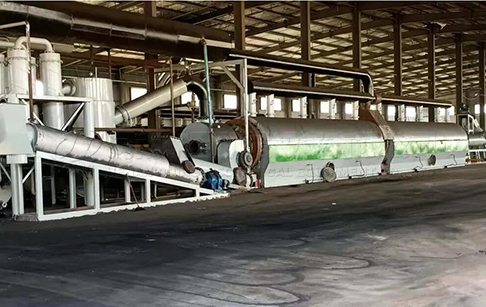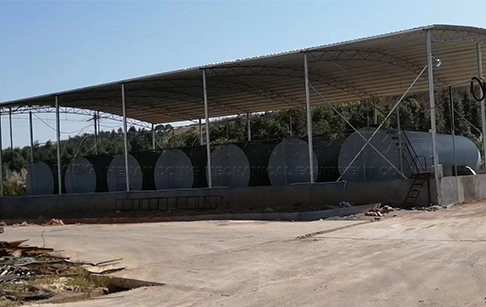 High capacity continuous waste plastic pyrolysis plant
The continuous waste plastic pyrolysis plant adopts the PLC control system and can continuously feed materials continuou...
In recent years, many people have earned lucrative profits from plastic pyrolysis plants. They want to dispose more waste plastic to get more earnings. DOING high capacity continuous plastic pyrolysis plant is the best choice, which can process 10-50 tons waste plastic per day and the whole process is controlled by PLC, thus higher efficiency and less operating costs than batch pyrolysis plant. [Related reading: the difference of batch and continuous pyrolysis plant ]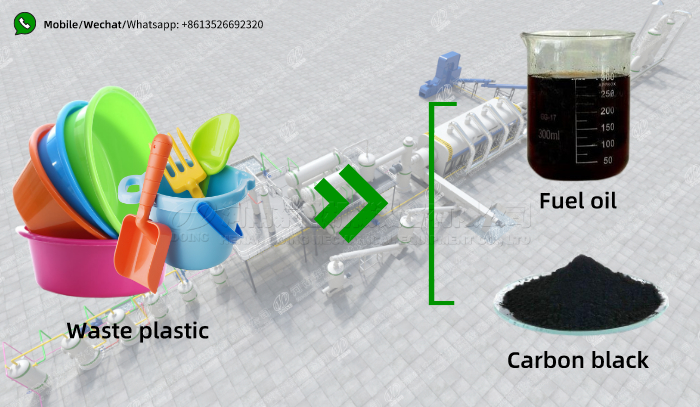 DOING high capacity continuous waste plastic pyrolysis plant is improved and designed on the basis of batch plastic pyrolysis, so the overall process is not much different:
1. Plastic Pretreatment
This is the first step. If your plastic has a higher water content, it has to be dried firstly. Then crush the plastic into small piece. This will not only save space but also accelerate the pyrolysis speed of waste plastics in the reactor, and in short, it can improve the operating efficiency of the equipment.
2. Feed plastic
After the above pretreatment work is completed, put the raw material into the reactor through continuous feeding system. But when feeding the waste , ensure that you have left at least 1/3 of the space in the reactor empty to allow smoother rotating.
3. Heat the reactor
Use wood, coal, natural gas LPG, wood, or any other type of fuel to heat the reactor. When the temperature reaches between 150 degrees and 200 degrees, the high capacity continuous waste plastic pyrolysis plant will release oil gas. The higher output rate occurs when the temperature hits between 280 degrees and 350 degrees.
4. Oil gas condensation
Once again, the oil gas that has been cracked enter the condensing system. When the hot oil gas meets cold, it is liquefied into fuel oil and falls into the oil tank. Our condensing system includes 2 vertical condensers, 2 horizontal condensers and 2 cooling tower, thus to get fully cooling effect and higher oil yield.
Raw material
Item
Fuel oil
Waste plastic
PE
85%-95%
PP
80%-90%
PS
80%-90%
ABS
40%
pure white plastic
60%-70%
fishing net, safety net
45%-50%
MAMEI
40%
plastic brand
20%
pulp
20%-30%
daily life rubbish
30%-50%
pure plastic cable
60%-80%
pure purchase bag
50%
5. Discharge carbon black
After the oil gas has completely entered into the oil tank , the carbon black will be discharged by the auto screw discharger.
For the treatment of the three wastes of waste gas and waste water generated during the operation of the high capacity continuous waste plastic pyrolysis plant, DOING launched a desulfurization and deodorization tower to thoroughly help customers solve the problem of factory odors and the exhaust gas drained out meet European and American environmental protection and emission standards.
The technical specifictions of high capacity continuous waste plastic pyrolysis plant
No.
Item
Specifications
1
Model
DY-C-10
DY-C-20
DY-C-30
DY-C-50
DY-C-60
DY-C-80
DY-C-100
2
Cpacity
10T/D
20T/D
30T/D
50T/D
60T/D
80T/D
100T/D
3
Power
35Kw
50Kw
65Kw
80Kw
90Kw
105Kw
120Kw
4
Working type
Continuous
5
Reactor deisgn
Mutiple reactors (The quantity and size depends on the raw material condition)
6
Rotating
Internal rotating
7
Cooling system
Recycled waster cooling
8
Reactor material
Q245R/Q345R boiler plate
9
Heating method
Indireact hot air heating
10
Heating fuel
Fuel oil/gas
11
Feedstock
Waste tire/plastic/rubber
12
Output
Fuel oil, carbon black
The end products of DoingGroup's high capacity continuous waste plastic pyrolysis plant mainly include fuel oil, carbon black and combustible gas.Their specific uses are as follows:
1. Fuel oil: Mainly used for heating oil in iron and steel plants, and boiler plants. It is also commonly used in heavy oil generators to generate electricity.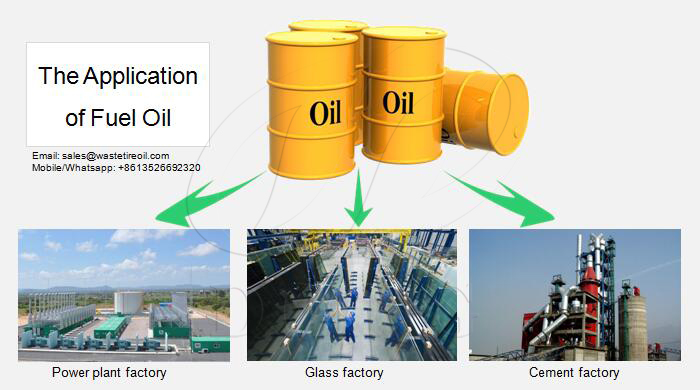 Fuel oil usage
2. Carbon black: Carbon black briqutting can be produced for burning, refining from carbon black , can be produced for new tires, and pigment manufacturing materials.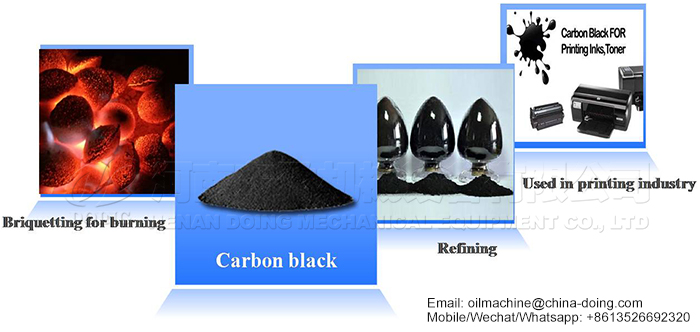 Carbon black usage
3. Combustible gas: Combustible gas can be used to heat the reactor,saving fuel.
If you are planning to purchase the high capacity continuous waste plastic pyrolysis plant, please contact us now or leave a message online. And we look forward to working with you.
Leave A Message
Please feel free to leave your contacts here and your privacy is protected. A competitive quotation will be provided according to your detailed requirement within one business day.