Waste tire pyrolysis plant in India customer factory
The India customers came to visit us in March 2011 and purchased 1 set waste tire pyrolysis plant. The waste tire pyrolysis plant was shipped to India soon and successfully running in June 2011. Oil yield rate can reach more than 45%. The oil is mainly used in the customers' own steel factory. This could help them save a lot of money on factory fuel.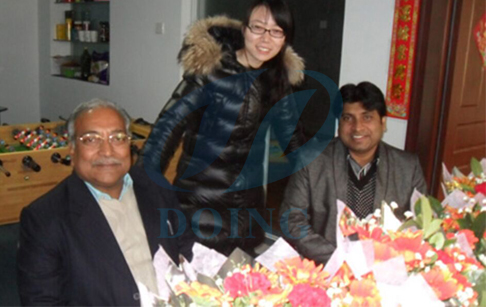 India customer first visit in March 2011 for waste tire pyrolysis plant
The waste tire pyrolysis plant in India has created high benefits for the local users. The raw materials are waste tires, which can be easily found from rubbish collecting station. Meanwhile, the pyrolysis products that they finally get from waste tire pyrolysis plant are in great demand in the local market.For example, the fuel oil can be used as industrial fuel materials to heat the reactor of waste tire pyrolysis plant, or further refined to diesel or gasoline with pyrolysis oil distillation plant. The carbon black can be used for making construction bricks with clay or used as fuel. The steel wire can be resold or recycled to produce new steel products.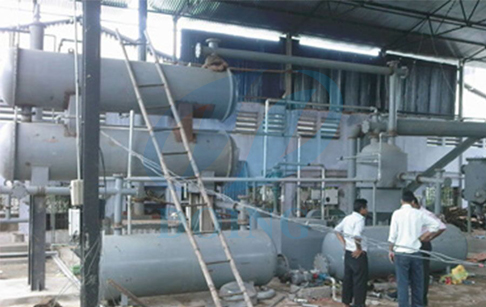 Waste tire pyrolysis plant installed in India
As a professional manufacturer of waste tire pyrolysis plant, DOING provides high-quality equipments as well as the perfect after-sales service to all the customers. So far, our waste tire pyrolysis plants have been successfully exported to India and many other countries, and we have won a good reputation from our customers.
Leave A Message
Please feel free to leave your contacts here and your privacy is protected. A competitive quotation will be provided according to your detailed requirement within one business day.