What's the best price DOING can offer for a set of continuous pyrolysis plant?
Now the continuous pyrolysis plant is a new trend in the waste to oil pyrolysis industry. It can recycle rubber powder, plastic and oil sludge at high efficiency, keep running for two months without stopping. And the oil yield is stable, about 50% to 80%. Then how much do you need to pay to buy one set continuous pyrolysis plant?
Different choices get different prices, the prices of DOING continuous pyrolysis plants mainly vary from 240,000usd to 743,500usd. There are three points you need to confirm before getting the accurate price quote of continuous pyrolysis plant you need from DOING Company.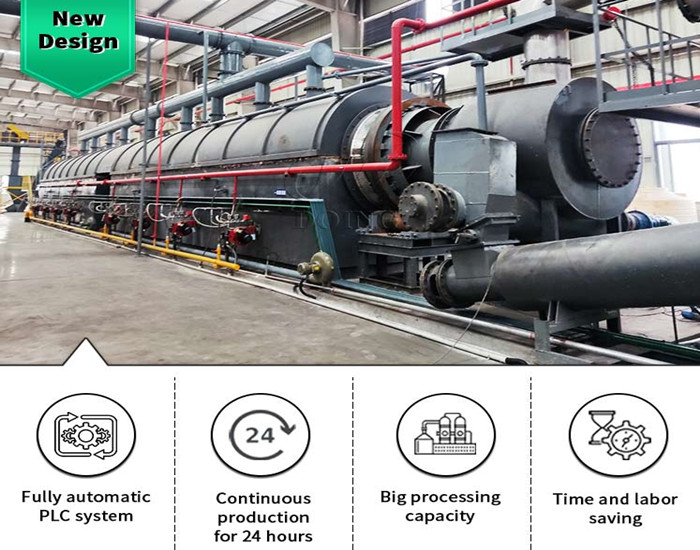 DOING new design fully continuous waste tire pyrolysis plant
1. Capacity
To meet different processing needs of different customers, DOING can customize the continuous pyrolysis plant with the capacity of 15/20/30/40/50TPD. You could consider which scale continuous pyrolysis plant is suitable for your needs.
2. Configuration
Except the common configuration of continuous pyrolysis plant, there are also optional devices for you to choose, for example, smell remove system, smoke desulfuration scrubber, etc. Doing continuous pyrolysis plant can help you achieve the environmentally friendly regeneration of waste tire/plastic/oil sludge to fuel oil.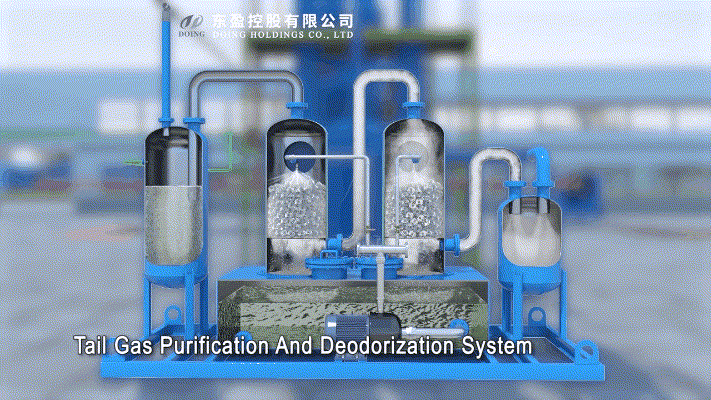 Smoke desulfuration system
If it is not so strict in your local area about environmental protection degree, you don't need to consider it. Otherwise, it's suggested to add these configurations to meet higher environmental protection standards.
3. Installation and commissioning service
After picking up the continuous pyrolysis plant, we can arrange one engineer to your site based on your requirements, normally guide the installation and commissioning whole project, even training your workers. If you have your own engineer group, you could choose to use your own engineers to install the continuous pyrolysis plant to save the investment cost, and our engineer could guide you online.
These three parts above you could consider before sending us a detailed inquiry, our sales manager will give you the best suggestions and most favorable quote of continuous pyrolysis plant according to your requirements.
Now DOING Company have mature continuous pyrolysis plant running sites in Kazakhstan, Italy, Brazil, Thailand, Russia and India, etc. In China, we also have many projects with the daily capacity of 100 tons. More and more investors have set up their continuous pyrolysis plants, if you are interested in it, please don't hesitate and just contact us for free quote!
Leave A Message
Please feel free to leave your contacts here and your privacy is protected. A competitive quotation will be provided according to your detailed requirement within one business day.