DOING full continuous tire rubber powder pyrolysis plant was delivered to Chongqing, China
On May 13, 2023, after the DOING full continuous tire rubber powder pyrolysis plant was loaded in our manufacture, it was ready to be sent to Chongqing, China. The full continuous pyrolysis plant can process 30 tons of tire rubber powder per day.
This 30TPD pyrolysis plant is designed by a combination of a horizontal rotary reactor, water tank condensers, flu gas and tail gas environmental protection purification devices, and negative pressure safety devices. It not only is high efficiency, high oil yield, but also safety and environmental protection. The following is the delivery picture from China DOING pyrolysis plant manufacturer: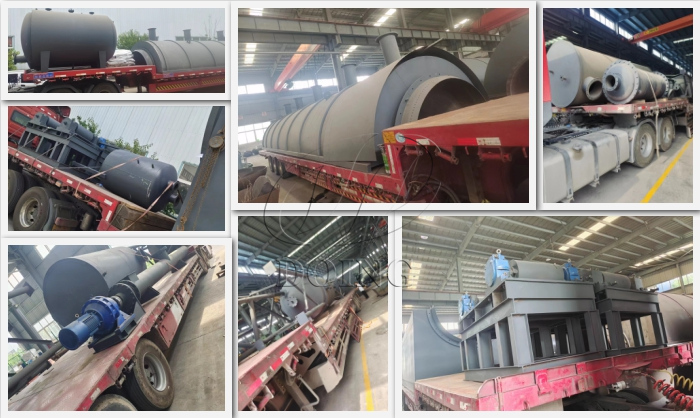 The delivery site of continuous pyrolysis plant
Because 30TPD full continuous tire rubber powder pyrolysis plant is large (covering an area of about 1200 square meters), DOING company will deliver these devices in batches. After our Chinese customer receives the plant, DOING installation team will arrive at the site or guide the installation online to help our customer install the devices smoothly.
DOING continuous tire rubber powder pyrolysis plant has been successfully installed in many places in China and around the world. Full continuous pyrolysis plant is an emerging trend, and it's very popular at home and abroad. If you also want to efficiently pyrolyze waste tire rubber powder, welcome to come to China DOING manufacturer to inspect our pyrolysis plant. DOING can customize different types of pyrolysis plant that meet your conditions.
Leave A Message
Please feel free to leave your contacts here and your privacy is protected. A competitive quotation will be provided according to your detailed requirement within one business day.