What configurations/designs of DOING pyrolysis plant ensure the safety of equipment operation?
Safety and environmental protection have always been the top priorities for pyrolysis projects, and the design of the pyrolysis plan must be paid close attention to when selecting the machine and supplier. Because it is not only related to the efficiency of the pyrolysis plant, but also related to the operation safety of the overall equipment. Let's take a look at the advantages of DOING pyrolysis plant design.pyrolysis
1. The DOING reactor uses integrated boiler steel plate to buffer pressure and has strong compressive resistance.
There are some pyrolysis reactors on the market that are flat-head designs that are not compressive resistant. It is made up of several steel plates that cannot be welded seamlessly.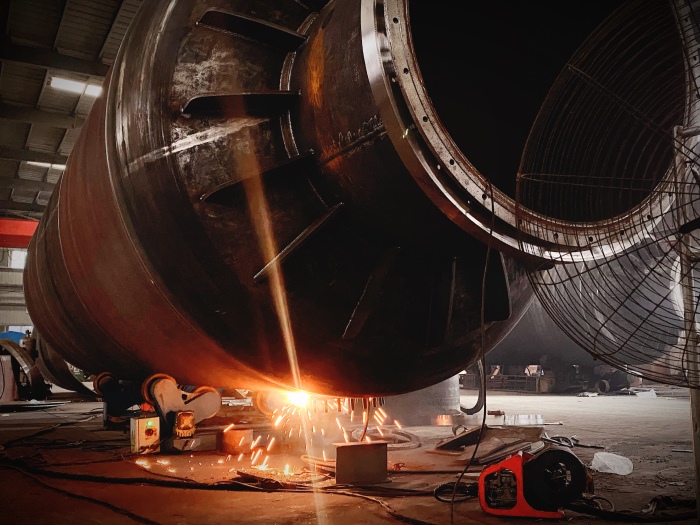 DOING factory's pyrolysis reactor
But the pyrolysis reactor of DOING pyrolysis plant is designed according to the standard of the pressure vessel, which can withstand high temperature and prevent deformation. In addition, the head of the plastic pyrolysis reactor is an integral welded arc design, which can buffer pressure and withstand high pressure.
2. DOING pyrolysis reactor full insulation layer, and equipped with automatic feeder, saving time and manpower.
DOING pyrolysis plant reactor is designed with a 1.4-meter feeding door, which can be automatically fed to save time and manpower. And our waste plastic pyrolysis device has a full insulation layer, no heat loss, no smoke leakage. In addition, the tug does not directly contact the reactor furnace body, so it can avoid contact with high temperature, prevent deformation, and save fuel.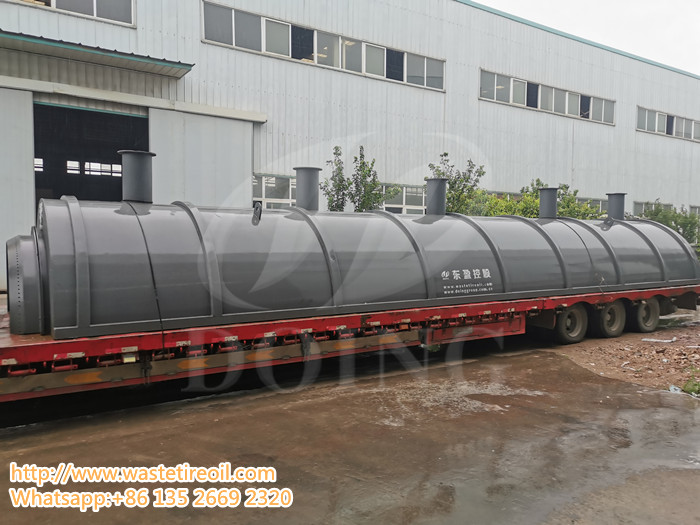 Fully continuous pyrolysis plant reactor picture
But there are some pyrolysis plants in the market that are fully open feed doors and half insulation layers. They can not use automatic feeders and are not safe, which can cause heating fuel wastes.
3. Side carbon black discharge, safe and good sealing effect
About the carbon black discharging, DOING Pyrolysis plant also has relative safety design. We use the side black carbon discharge method, which can achieve a safe and good sealing effect, and the slag discharge system has nothing to do with the import and export.
There are also pre-slag and post-slag designs on the market. But the former slag has no sealing effect, which will cause pollution. The back slag is easy to block the outlet pipe and needs to be cleaned frequently.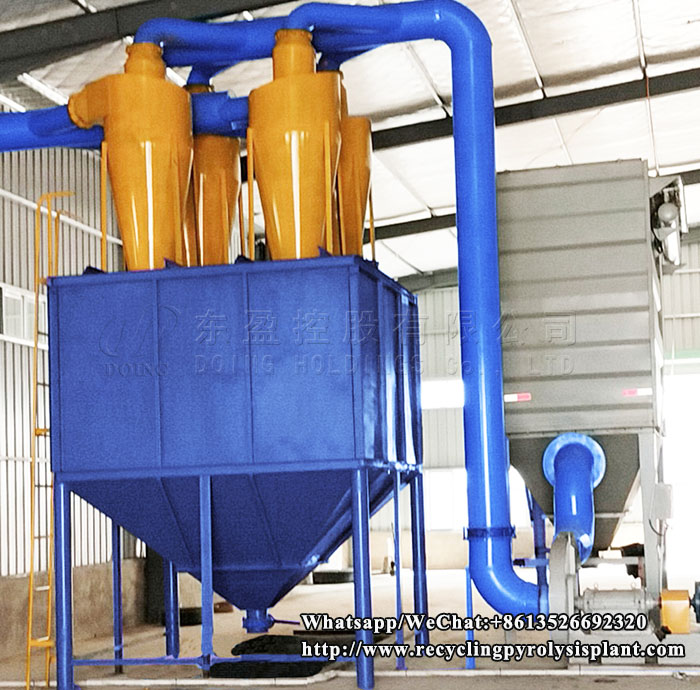 The carbon black discharging system
In conclusion, all aspects of DOING's pyrolysis plant design are the result of research and practice by a team of professionals. And our pyrolysis plant has been well received by many customers. At present, we have exported and installed pyrolysis plants to more than 90 countries around the world. Maybe your country already has pyrolysis plants that we have installed.
If you want to do a waste tire/plastic/oil sludge pyrolysis project, to learn more about DOING pyrolysis plant, please feel free to contact us. Our professional team will give you a satisfactory answer.
Leave A Message
Please feel free to leave your contacts here and your privacy is protected. A competitive quotation will be provided according to your detailed requirement within one business day.