Reflections on the waste tire fire disaster in Kuwait
On August 5, 2021, according to Russian media reports, a fire broke out in Kuwait's "Tire Cemetery", the world's largest waste tire dump. Here, there have been many fires over the years, and tire fires are especially difficult to put out. Local media data shows that there are about 52 million discarded tires stacked in the "tire cemetery". If the fire can not be stopped in time, the carcinogenic compounds and heavy metals produced by their burning will likely cause a global ecological disaster.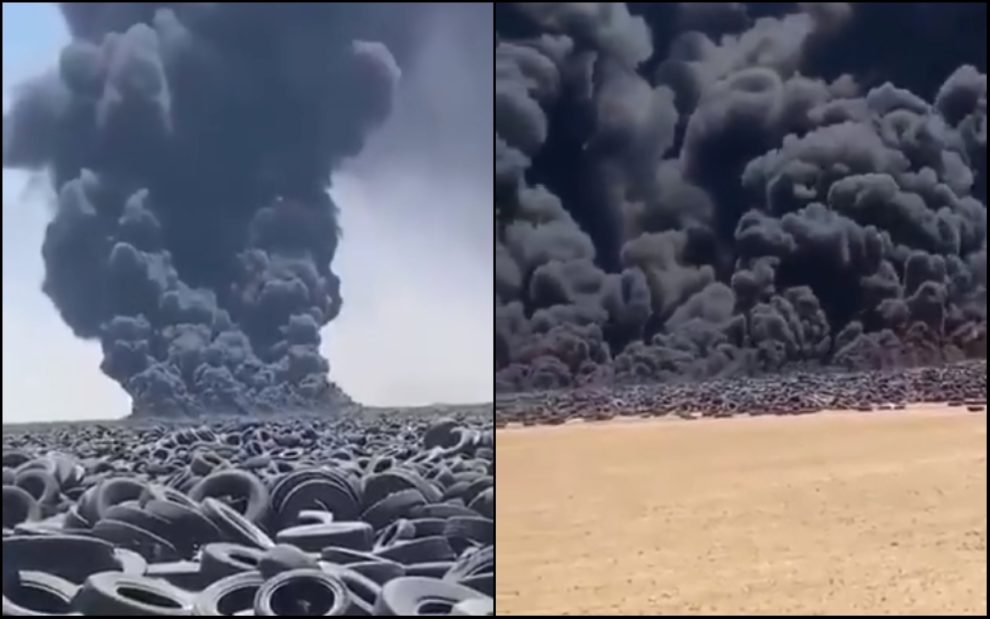 Fire disaster in Kuwait
The picture shows tons of used tires turned into billowing black smoke to fill the sky. It is not only an unpredictable air pollution disaster, but also a waste of resources. In addition to discovering the absence of fire prevention measures in the premises, what is even more thought-provoking is why so many tires have been piled up in the dump but have not been disposed of. This obviously exposed the barrenness of the local scrap tire recycling business in Kuwait. Here, Henan Doing Environmental Protection Technology Co,Ltd. recommends that interested investors can focus on the waste tire to oil project, and process the waste tire to get pyrolysis oil for reuse. Do you know what machine can make waste tire to oil? -- Waste tire pyrolysis plant.
Waste tire pyrolysis plant not only can make waste tire to FEUL oil through high temperature pyrolysis process, but also it can also get carbon black and steel wire, which all can be sold in a good price. And the production process is with environmental protection device, which won't produce pollution. So if these waste tire can be recycled by a good way, it also can avoid the fire disaster.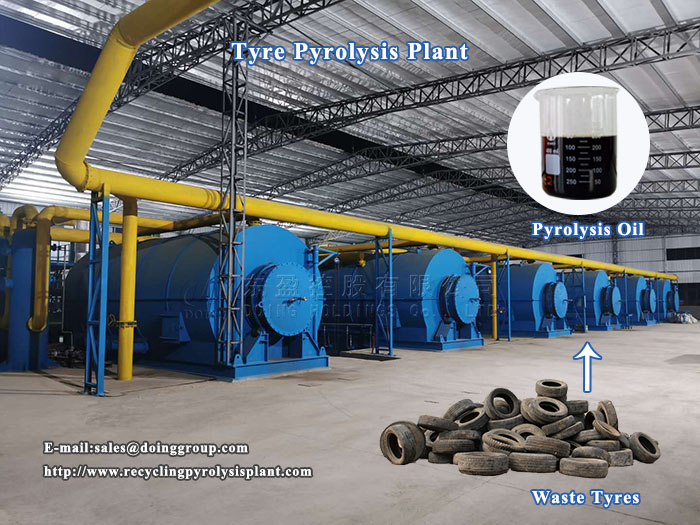 Waste tire pyrolysis plant
Henan Doing Comany can provide you batch and full continuous two kinds of waste tire pyrolysis plant. You can contact us for the detailed information about the machine and its price.
Leave A Message
If you wanna to get more details about continuous pyrolysis plant, you can send E-mail to market@doingmachinery.com. Or you can consult our professional engineers and specialized sales team by leaving a message in below form. We will contact you ASAP. You also can visit our factory in Henan, China.