Colombian customer purchased 15TPD batch type and semi-continuous type oil sludge pyrolysis equipment s from DOING
On May 30, 2022, a Colombian customer purchased 2 sets of 15TPD oil sludge pyrolysis equipment from Doing Company, one is a batch type oil sludge pyrolysis equipment and the other is a semi-continuous type oil sludge pyrolysis equipment .
This Colombian customer purchased these two sets of oil sludge pyrolysis equipments mainly to convert sludge of different states and densities into fuel oil, so as to obtain considerable profits. In order to purchase oil sludge pyrolysis equipment with high quality and high oil yield, he searched and compared a number of pyrolysis equipment manufacturers, and was finally attracted by Doing Company's rich experience of production and installation.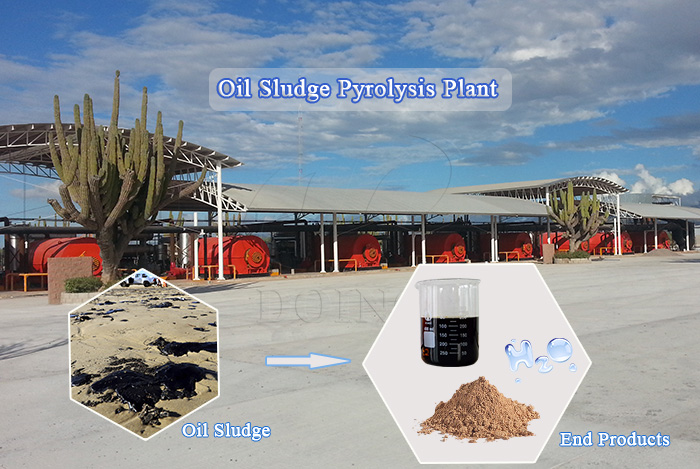 Oil sludge pyrolysis equipment
Combined with the density and moisture content of the oil sludge raw materials shared by the Colombian customer, our dedicated sales manager and engineer customized a detailed oil sludge to fuel oil recycling solution to help the customers get maximum profits! After the technical team of the Colombian customer looked at it, they found the solution customized by Doing Company can meet their requirements for technology, oil yield and oil quality. So he placed an order and purchased the 15TPD batch type and semi-continuous type oil sludge pyrolysis equipment s.
Doing Company has customized the waste to oil recycling solutions and suitable scales of batch/semi-continuous/continuous type pyrolysis equipment s for customers in more than 90+ countries. Welcome to inquiry us for details and free quote of pyrolysis equipment s, or have a factory visit!
Leave A Message
Please feel free to leave your contacts here and your privacy is protected. A competitive quotation will be provided according to your detailed requirement within one business day.