How much does it cost to buy a used tire pyrolysis plant and how soon can I make my investment cost back?
Processing used tires is currently a very popular and profitable business. For people who just enter this industry, the used tire pyrolysis plant cost and its investment cost payback cycle is what most customers want to know firstly. Therefore, here DOING will make an introduction about them and hope it's helpful to you.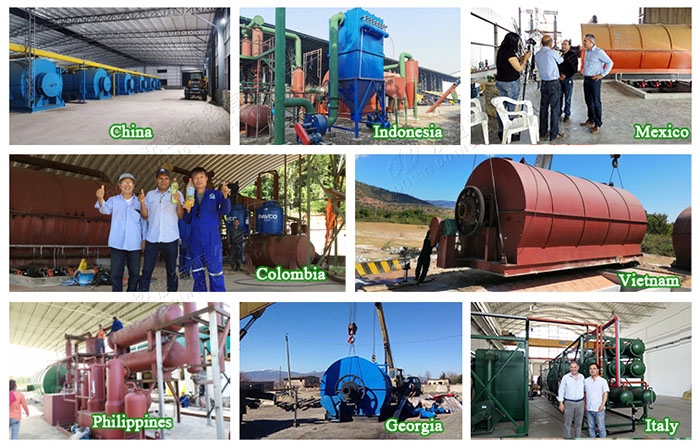 More and more customers buy pyrolysis plants of DOING
About the cost to buy a used tire pyrolysis plant, it is not uniform in the market and it mainly vary from 29700USD to 108000USD. Because the used tire pyrolysis plant cost is influenced by many factors, such as processing capacity, equipment configuration and equipment supplier.
The processing capacity refers to the amount of raw materials processed per hour/day during the operation of used tire pyrolysis plant. DOING can offer you 1/5/10/12/15 TPD used tire pyrolysis plant to choose. Larger processing capacity can also be customized. The larger the processing capacity, and the higher the equipment price.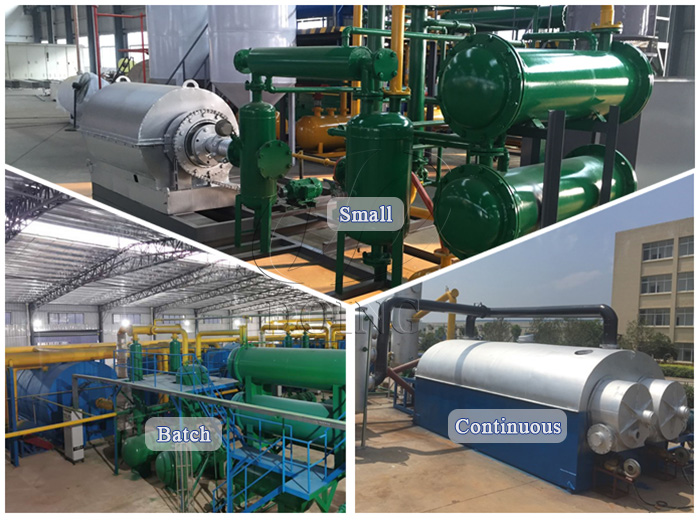 Various kinds of waste tire pyrolysis plant
In terms of equipment configuration, DOING's used tire pyrolysis plant is available in both batch type and fully continuous type, and their corresponding environmental protection devices are provided with standard version and high version configuration solutions. The higher the configuration, and the higher the used tire pyrolysis plant cost.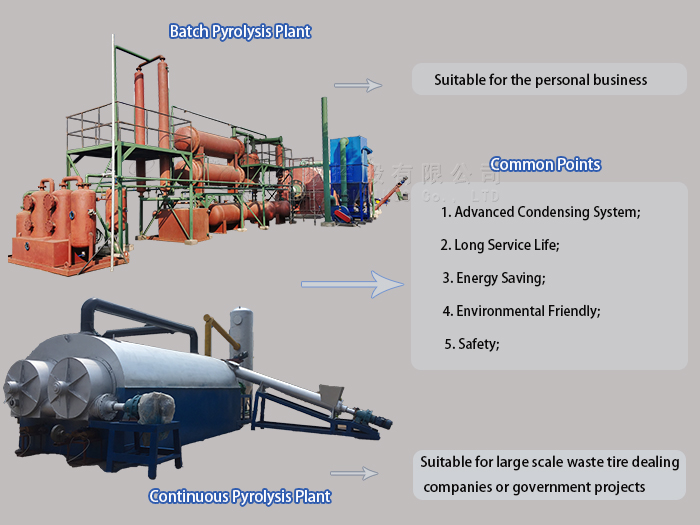 Continuous pyrolysis plant and batch pyrolysis plant
The manufacture cost and quality of the used wires pyrolysis plant are different, and the price gap will be relatively large. As a professional manufacturer rather than middleman, DOING has an independent factory and technical R&D team to provide customers with preferential quotations and the quality of the equipment and after-sales service are guaranteed.
Although it seems that the one-time investment cost in used wire pyrolysis plant is relatively large, in fact, it only takes about 1-3 months to get the investment cost payback according to our profit analysis and customers' feedback. And with our good quality and high oil yield pyrolysis plant you will get more profit. Here is a 10TPD used wire pyrolysis plant profit analysis for your reference.
With mature pyrolysis technology and excellent equipment quality, we have achieved pollution-free production of used wires pyrolysis plant for customers in more than 90 countries and regions around the world. Welcome to contact us if interests, and our professional engineer team will customize you the most solutions according to your requirements!
Leave A Message
Please feel free to leave your contacts here and your privacy is protected. A competitive quotation will be provided according to your detailed requirement within one business day.