Ukraine customer ordered 12TPD waste plastic pyrolysis plant from DOING
On July 30, we got a new order for one set 12ton capacity batch waste plastic pyrolysis plant from our Ukraine customer, which is our 3rd project from Ukraine and the 14th project from Europe.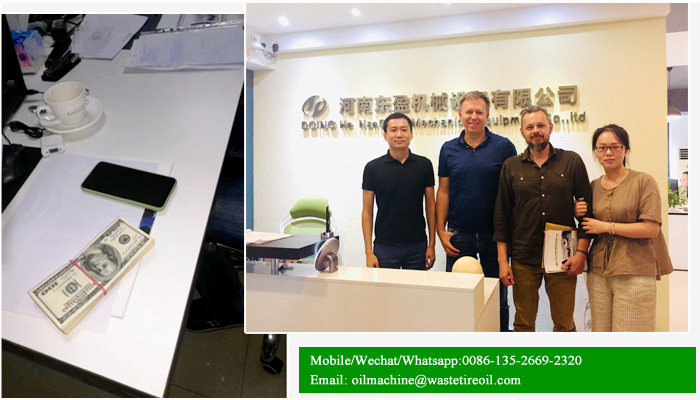 Ukraine customer signed the contract with us and paid the deposit on the spot
At first he didn't konw waste plastic pyrolysis plant very well. Through whatsapp, our manager sent him some informaiton and videos showing the principle and working process of waste plastic pyrolysis plant. After having a further understanding about waste plastic pyrolysis plant, he requested a field visit to our factory to confirm the strength of DOING.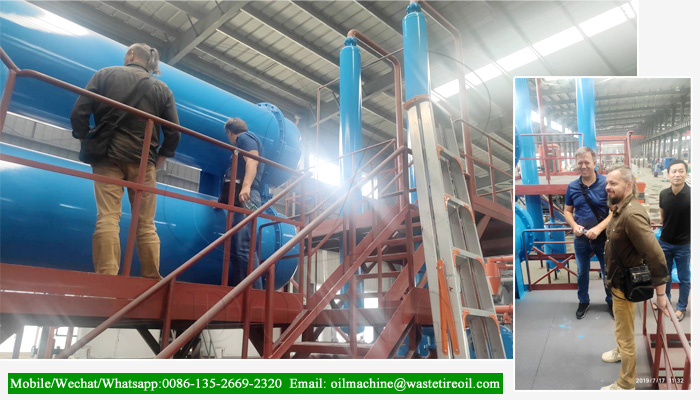 Ukraine customer visiting our factory
In January 2018, he made a visit to DOING factory in Jiaozuo, Henan, China and checked our machine and tech on the spot. DOING special vaccum system design satisfied his requirement very well. Then, we reached an agreement on the price, contract terms as well as the configuration of our 12ton capacity waste plastic pyrolysis plant.
The customer confirmed the contract terms in January
They returned to Ukraine and asked us to provide the information to apply for the plastic pyrolysis project permit. The whole process went smoothly. Finally, in July 2019, that is what we can see from the first picture, after second time factory-check, they are very satisfied and leave usd10000 cash as the deposit before they leave for Ukraine.
Leave a Message about Ukraine customer ordered 12TPD waste plastic pyrolysis plant from DOING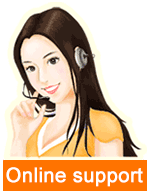 Leave a message