Why do more and more investors choose to buy continuous pyrolysis plant?
Up to now, the pyrolysis plant has been developed for 20 years. In order to meet the increasing demands of customers, intermittent pyrolysis plant and continuous pyrolysis plant are constantly upgraded. At present, more and more investors choose to buy continuous pyrolysis plant in the market. Why is that?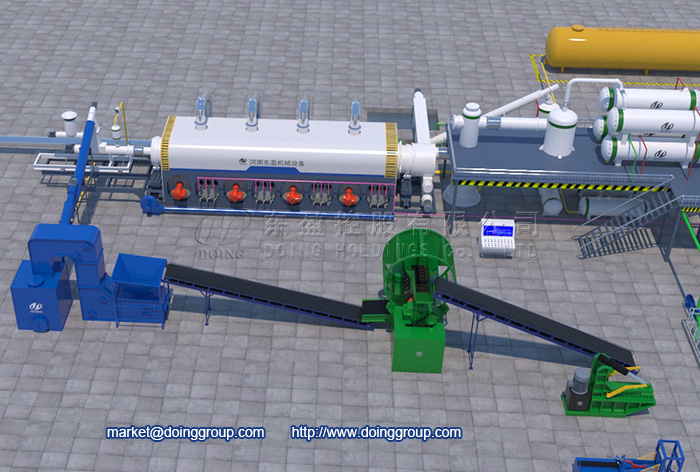 Continuous pyrolysis plant
1. Continuous pyrolysis plant saves manpower and has large handling capacity
Labor costs in most developed countries are getting higher and higher, while continuous pyrolysis plant only need few labor to operate, because continuous pyrolysis plant adopts PCL intelligent control system, which does not require too much manual operation. Only one engineer is required to operate the control system. All motor valves are controlled by the control system. In addition, continuous pyrolysis plant has bigger capacity than intermittent pyrolysis plant and can be produced continuously without interruption. It can run 24 hours a day, and run continuously for more than 30 days.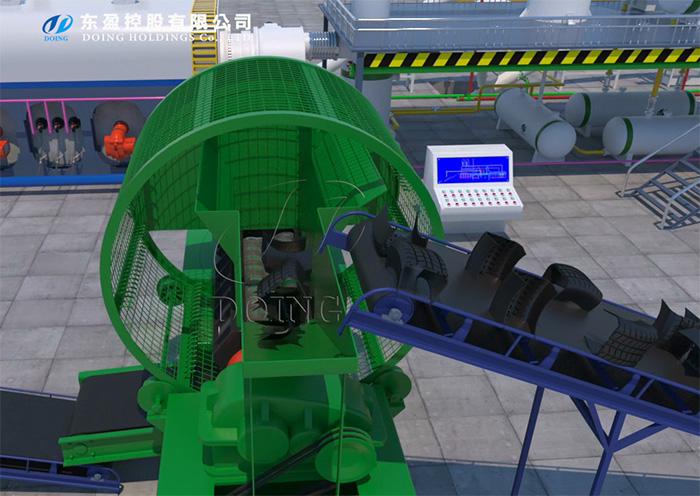 Continuous pyrolysis plant adopts PCL intelligent control system
2. Continuous pyrolysis plant is environmental protection
Continuous pyrolysis plant adopts sealed feeding and slag discharge system, which has no pollution to the air and can achieve high environmental protection. For example, this kind of continuous pyrolysis plant can meet the environmental protection standard of European countries. You can buy with no worry.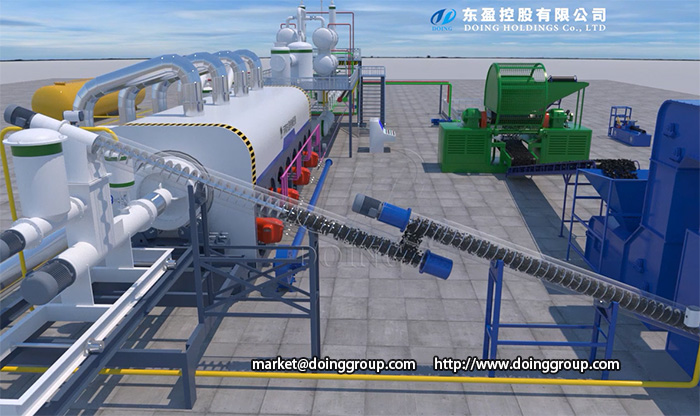 Continuous pyrolysis plant adopts sealed feeding
3. Continuous pyrolysis plant has high oil yield
The raw material of continuous pyrolysis plant needs to be pretreated in advance to break into 3-5cm pieces, which can ensure that the raw material is fully heated and can be fully pyrolyzed. After the precise system control tempture, the raw material can be guaranteed to achieve a higher oil yield.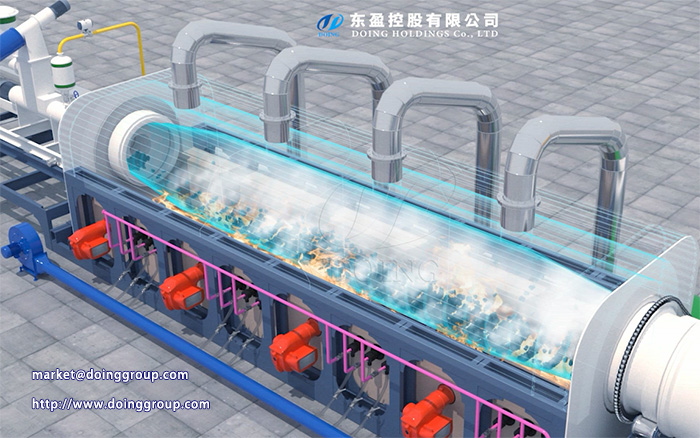 Raw material is fully heated in pyrolysis reactor
In addition to these major factors, government advocacy is also critical. In India, for example, the local government requires the use of continuous pyrolysis plant. This is also a clear direction for the use of pyrolysis plant.
DOING company has been producing pyrolysis plant for more than ten years. It is well received by European customers. If you want to learn more about the continuous pyrolysis plant, welcome to leave a message to us, and our sales manager will contact you.
Leave A Message
If you wanna to get more details about continuous pyrolysis plant, you can send E-mail to market@doingmachinery.com. Or you can consult our professional engineers and specialized sales team by leaving a message in below form. We will contact you ASAP. You also can visit our factory in Henan, China.