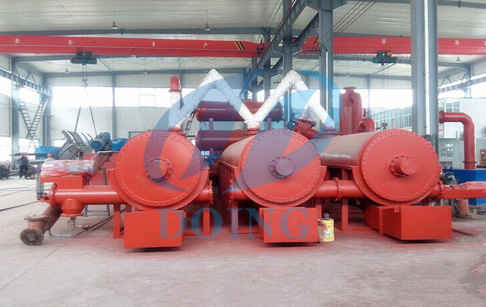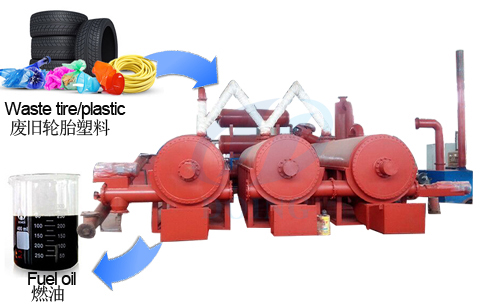 Continuous pyrolysis of plastic machine
The throughput of the continuous pyrolysis of plastic machine can reach 30-40T per day and it can work continuously for 2...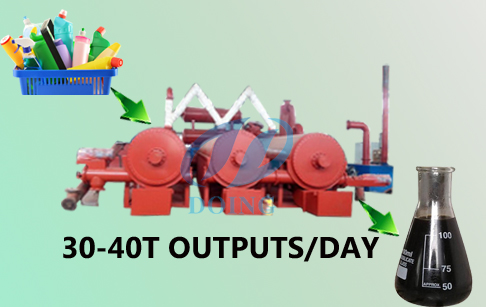 Continuous pyrolysis of plastic machine
The DoingGroup's fully continuous waste plastic pyrolysis unit is equipped with an automatic feeding and discharging system, which can realize continuous slag discharge on the other side of one continuous feed. It can not only achieve a throughput of 30-50T per day, but also can work 24 hours a day, which greatly improves the efficiency of equipment operation. So far, our factory has passed CE, ISO, SGS certificate and has high quality guarantee.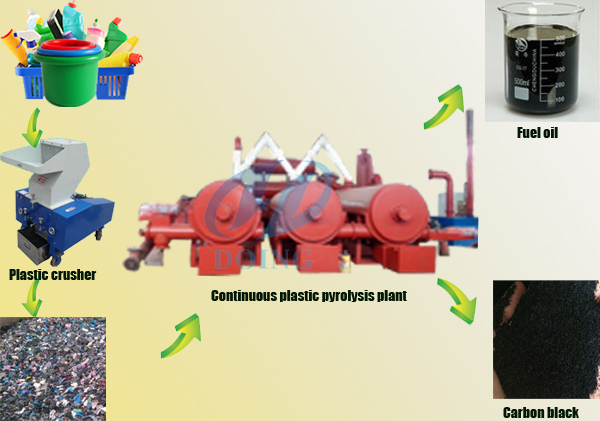 Continuous pyrolysis of plastic machine working process
First, the waste plastic is pushed into the reactor by an automatic pushing device.
Next, heat the reactor. Through multi-stage pyrolysis reactions, waste plastics crack out of oil and gas.
Once again, the cracked oil and gas passes through the condensing system and is liquefied and falls into the tank.
Then, the carbon black produced by the combustion will be automatically discharged outside the furnace by the equipment.
Finally, the flue gas and dust generated during the combustion process are treated to achieve pollution-free emission to the environment.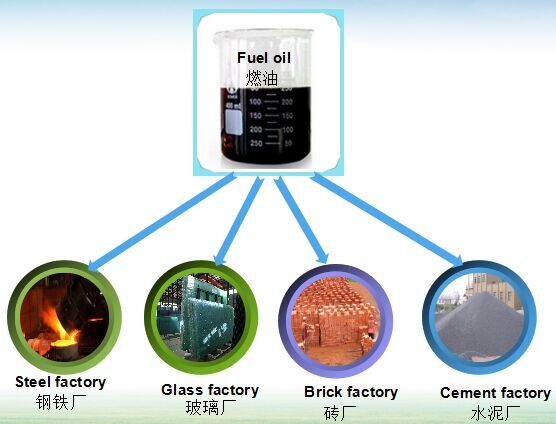 Pyrolysis oil usage
When the entire pyrolysis process is over, we can get pyrolysis oil, carbon black. They have a wide range of applications. For example, pyrolysis oil can be widely used as fuel oil in industries such as steel and boiler plants, ceramics, electricity or chemical industries or hotels, restaurants, or fuel oil for generators to obtain electricity. Carbon black can be used to make clay building bricks, or as fuel. Plastic pyrolysis oil As a leading manufacturer of continuous pyrolysis equipment in China, we can guarantee product quality and provide comprehensive after-sales services. If you are interested in purchasing our equipment, welcome to visit our factory!
Leave A Message
If you wanna to get more details about continuous pyrolysis plant, you can send E-mail to market@doingmachinery.com. Or you can consult our professional engineers and specialized sales team by leaving a message in below form. We will contact you ASAP. You also can visit our factory in Henan, China.